#{title}#{text}
#{title}#{text}
#{title}#{text}
#{title}#{text}
#{title}#{text}
0
added to delivery
Metta Gluten Free Flour
$9.99
2 lbs
Metta Gluten Free flour is free of the top 14 allergens. This unique blend of flours is nutritious and flavorful. Designed to make soft and pliable tortillas and Indian flatbreads, this versatile flour also makes the most delicious cookies, muffins, pancakes, waffles, pizza crust, and so much more!
Metta Gluten Free flour is free of the top 14 allergens. It is a blend of non-GMO ingredients with ancient grains and seeds.

Perfect for all your gluten free cooking and baking! Tastes so good you won't miss the gluten!
Meets FDA Gluten-Free Standard
Produced in a Dedicated Gluten-Free Facility
Plant-Based
Soy Free
Corn Free
Nut Free
Ingredients:
sweet brown rice flour, sorghum flour, tapioca flour, teff flour, arrowroot flour, potato flour, ground flaxseed, and xanthan gum.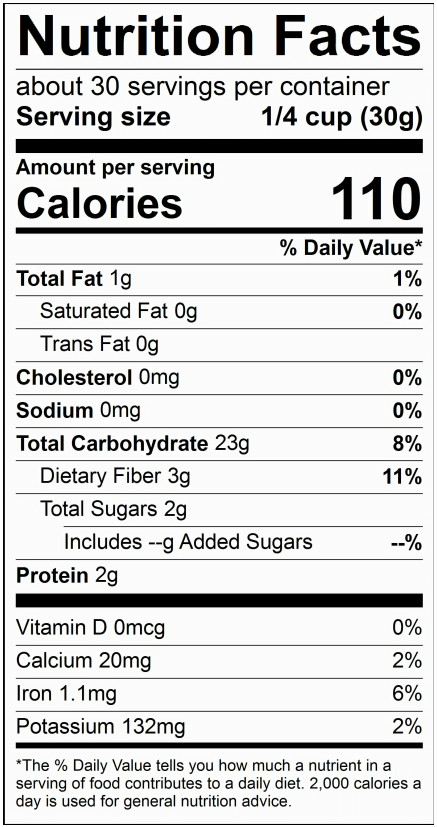 Metta Gluten Free Flour was inspired by my elder son who was diagnosed with a gluten sensitivity when he was eight years old. This unfortunately meant no more breads of any kind, including chapatis or rotis (like tortillas). A staple in North Indian cuisine, rotis are traditionally made from whole wheat flour or atta. I tried all different kinds of gluten free flatbreads and tortillas I could find in retail stores and online, but the taste and texture did not satisfy the palates. They were all tasteless, dry, and brittle.
In a desperate attempt to find a suitable substitute for rotis, I began my relentless experimentation with gluten free flours. None of the single grain flours passed muster, including ancient grains like buckwheat, sorghum, brown rice flour, etc. I even tried all sorts of gluten free blends and mixes that I could get my hands on from health food stores, Amazon, you name it, I tried them all and none even came close to the taste and texture of the traditional rotis. Around the same time, I heard of family members and friends being diagnosed with gluten-related health issues. This intensified my fervor for creating a suitable replacement for wheat flour.

I spent countless hours researching on many gluten free websites, learning about the characteristics of different gluten-free flours, and how they behave when cooked or baked. Then I started blending several of the gluten free flours (such as brown rice, teff, sorghum, tapioca, arrowroot, ground flaxseed, etc.) in various proportions. As a plant-based diet advocate, nutrition was also important to me. I chose ingredients like sorghum, teff, and flaxseed because of their protein and fiber rich content. After many iterations and countless months of trial and error, Metta Gluten Free flour was born!

After the launch in 2019, with customer feedback and suggestions, we discovered that the flour also works great for non-Indian cooking and baking. So in addition to making the most perfect Indian flatbreads, it also makes delicious pizza crust, light and fluffy pancakes, the most decadent brownies, cookies, muffins, and so much more!
It is recommended that you store Metta flour in an airtight container in an air-conditioned, cool environment with temperatures between 65 to 75. If the flour is past its best by date, it will still be fine for 6 months to a year if unopened as long as it is kept at room temperature. If opened, to be on the safe side, store it in an airtight container in the refrigerator.
Customers also added these items